Lean tube benches is designed specifically for the factory assembly, production, maintenance, operation. As a variety of operations platform, bench for fitter, mold, assembly, packaging, testing, maintenance, production office and other production purposes. Desk table by a special treatment, with anti-corrosion, impact and other characteristics, a variety of desktop options, with different requirements. The configuration of the drawer, the door to facilitate users to store tools. Workbench desktop can add different components, such as a hundred pages, hole plate, power outlet, lighting, spreaders and so on. With the parts box and a variety of different hooks, workbench can also store a variety of commonly used parts, tools, etc., more reasonable use of space, fully meet the actual needs of production operations.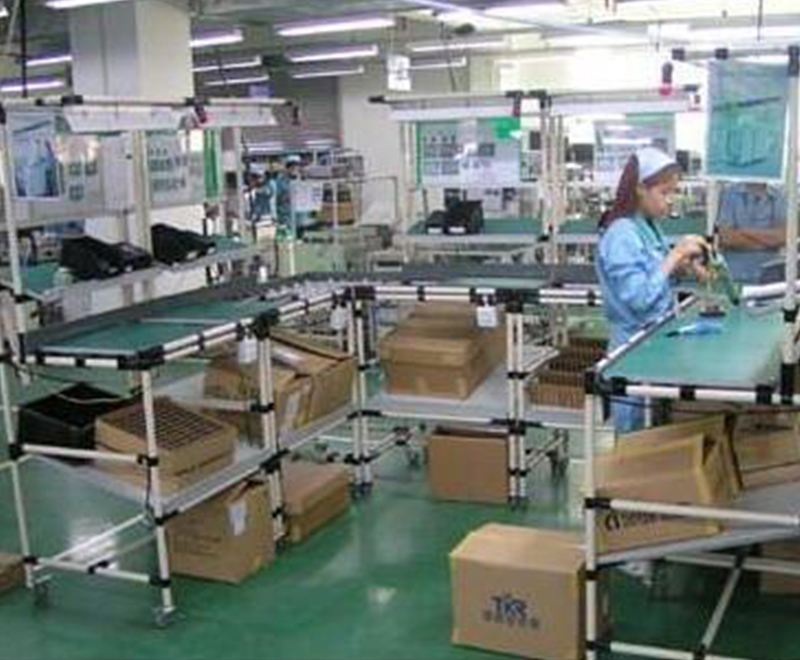 Superiority of Our Lean Tube Benches
1, Standard materials (rods, fittings and accessories) and professional equipment and production station system.
2, Simple formation and flexible application, not limited by the space size.
3, Simple transformation. Users can expand the structure function at any time with the need.
4, Maximize play the creativity of on-site staff, continuous improvement of the scene of lean production management.
5, The material can be reused, saving production costs, support for environmental protection.
6, Bar surface has coating layer, difficult to be damaged.
7, Improve production efficiency, enhance the overall quality and potential excitation of staff.