Our lean tube workstations can be divided into Single unilateral, Unilateral double and Bilateral double lean tube workstations. They have good reputation in the international market.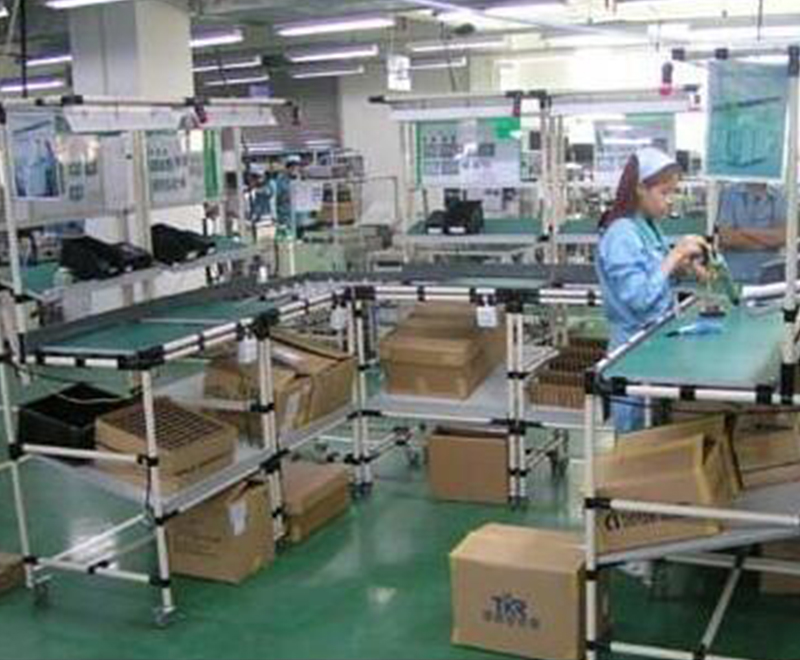 Why? What are the features of our lean tube workstations?
1, Our lean tube workstation is light and strong. The surface is clean and wear-resistant.
2, Supporting the use of lean pipe portfolio optimization design, and selection of high quality cold-rolled steel production, durable.
3, Our lean tube workstation has standardized design, according to different requirements, customize the products you need.
4, User-friendly design, in line with ergonomic principles, comfortable and beautiful, improve production efficiency.
5, Wire bar table with the overall anti-static, fundamentally eliminate the potential electrostatic (ESD) on the product's threat.
Welcome contact us for more information about lean tube workstations and Flex Flow Rack Pipe/Fifo Rack Pipe at any time.